8 Christmas Markets in Central and Eastern Europe
I have only seen Christmas markets in Europe in Leipzig, Vienna, Prague, Bratislava, different cities in Croatia, and Belgrade, so by no means a good statistical handful in comparison to all of Europe, but they were still marvelous.
Most open near the end of November/Beginning of December until the beginning of January.
Croatian Markets: There are so many! I was in Croatia for about a month, please see my posts on Croatia, and was able to see many cities. Here are the big ones, but I highly recommend going to the smaller cities/less touristic cities because they are absolutely beautiful as well!
Zagreb
The capital of Croatia, was rated 2015 Best European Christmas market. There are market stalls all over town and they are very beautiful with all their lights. I was able to be there for opening day and it was quite packed! It was an experience, but if you don't like crowds, I would suggest waiting a few days after opening weekend.
Split
This city is not as famous as Dubrovnik, but it holds some claim to fame with some Game of Thrones sites. Some of its markets are near the waterfront, which was a little strange to be surrounded by Christmas stuff and it was sunny and warm. When I think of Christmas markets, I think of mountains, and snow, and hot coco- not the sea breaking against the sand and the sun against my face haha
There are also stalls around the town, but most of it was on the boardwalk.
Dubrovnik
Yes it holds status from Game of Thrones, but this city has charm aside from the fictional world and is worth a visit apart of TV. The market is within the old city walls and just like Split, it was a bit strange to be walking around in a simple light jacket with no snow, but being within the medieval walls were really cool.
Prague, Czech Republic
The biggest market is in Old Town Square and you will see similar foods throughout the markets. Make sure you stay bundled as, unlike Croatia, it is definitely cold here! It is very beautiful and I would say better than Zagreb.
Vienna, Austria
I can't say for sure, but I believe Vienna is one of the, if not THE, original market. It is pretty big, spanning different areas of the city. I believe it is also the best known throughout the world. A fun thing, that I noticed other cities starting to do, are collectable cups from the different markets for the different years.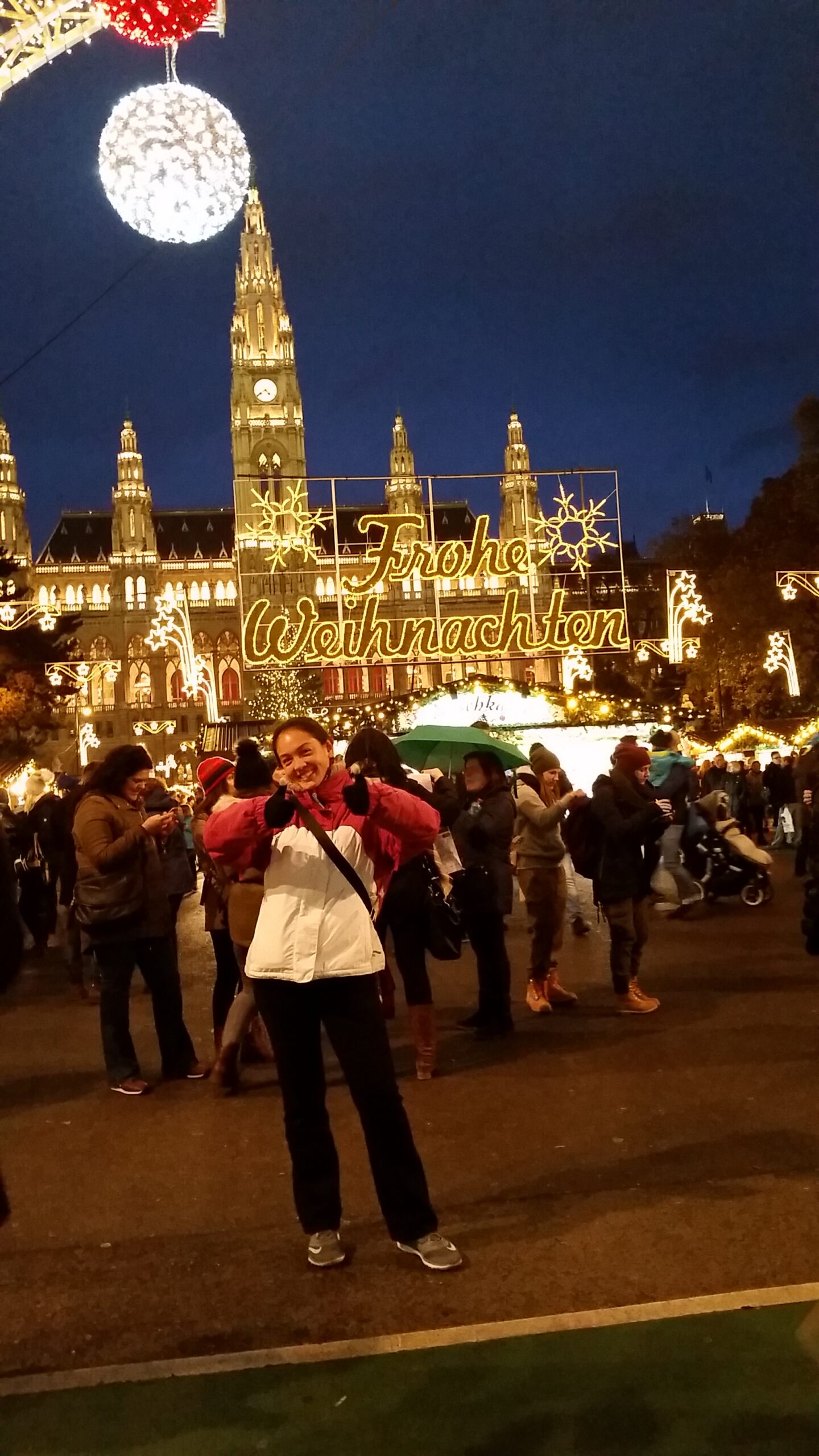 Bratislava, Slovakia
I must admit, I was here for New Years, but they still had some markets left. Bratislava is small in itself, but the markets had their own charm.
Leipzig, Germany
Lovely! Definitely my favorite place for markets. The city itself, please see Leipzig post, is small, but the markets make it worth staying slightly longer than the normal tourist things to do and see. Each market section has different decorations and themes and one market was alternative, which was different!
Belgrade, Serbia
Serbians are mainly Orthodox Christians and, therefore, their Christmas is in January so their market opening hours are off lined from rest of Europe. It's not that big or grand, but it's a cool contrast between Eastern Orthodox and Western Europe.