I was able to spend a few weeks combined in Cuernavaca and Taxco. These are two towns south/west of Mexico City and could be a day trip from Mexico City even.
Getting to Cuernavaca
The bus trip from Mexico City is about an hour/hour and a half. There are also buses to and from the Mexico City airport to Cuernavaca. I took this option from Cuernavaca straight to the airport with Pullman de Morelos company.
There are different buses in Mexico. The one to the airport is considered "business class" as they provide snacks and tables to work on during the trip plus wifi. The regular buses are standard buses – some are newer than others, but standard.
Getting to Taxco
Taxco is a bit further from Mexico City and in fact, you will stop in Cuernavaca before heading to Taxco. The bus trip is about 3 hours.
The road is quite windy so this might cause motion sickness. I was having troubles and I normally don't get motion sickness. Be prepared for this.
Things to Do in Cuernavaca and Taxco
I would recommend doing both Cuernavaca and Taxco as weekend trips for two reasons:
1) Taxco is a bit far for a day trip unless you make it a long day.
2) There is quite a few things to do in both places that you can spread them out over the 2 days to be more relaxed.
Buy Your Silver
One of the biggest draws to Cuernavaca and Taxco is the abundance of silver because there are a lot of silver mines in the Taxco area. I would say go to Taxco specifically to buy silver and there is a shop at every corner.
The silver is quite cheap as well so if you are into jewelry – don't miss it!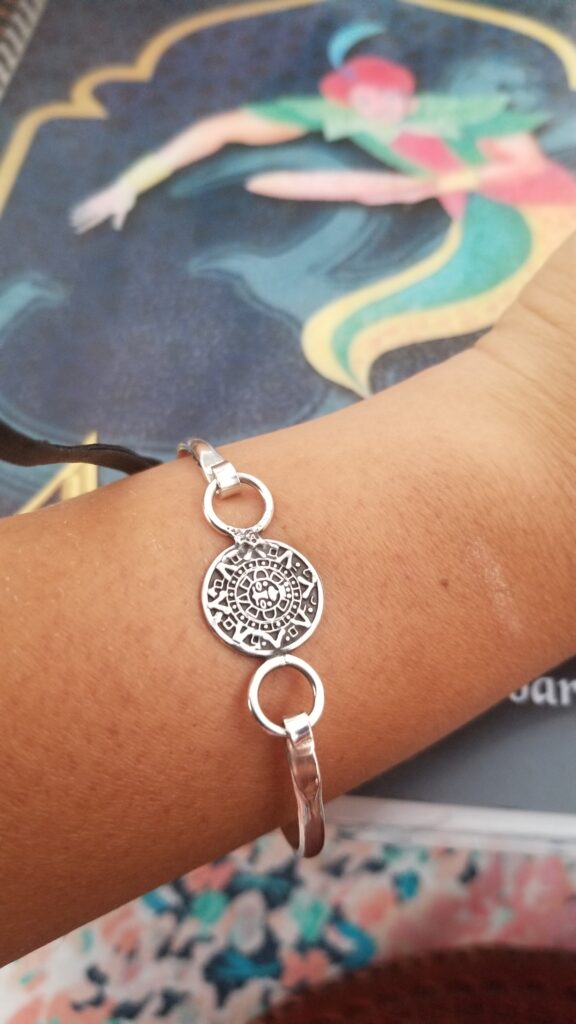 Adventure into Caves
This is a better day trip from Taxco as it is technically closer, but we did it as a day trip from Cuernavaca. The caves are worth the visit mainly to see the chaos that is there.
If you have been to Disneyland with the different vendors and people running around and lines everywhere – that is exactly like this place.
The caves, Parque Nacional Grutas de Cacahuamilpa, have scheduled tours (part of the ticket pricing) that space out people so the caves aren't too crowded. They leave every hour. There are no English tours there – unless you get a private tour from a private company.
The reason for the guided tour is because the guide is supposed to make sure you aren't doing something dumb to the natural shapes in the cave). They control this by turning lights on and off in each room of the cave. The pathway still has lights, but it will be hard to see the rock structures.
The tour doesn't say anything scientific its more this rock formation looks like a face and this looks like a tiger. So if you don't need this, you can just join a tour, but walk on your own. The tour guide doesn't really care – as long as you don't walk off the path.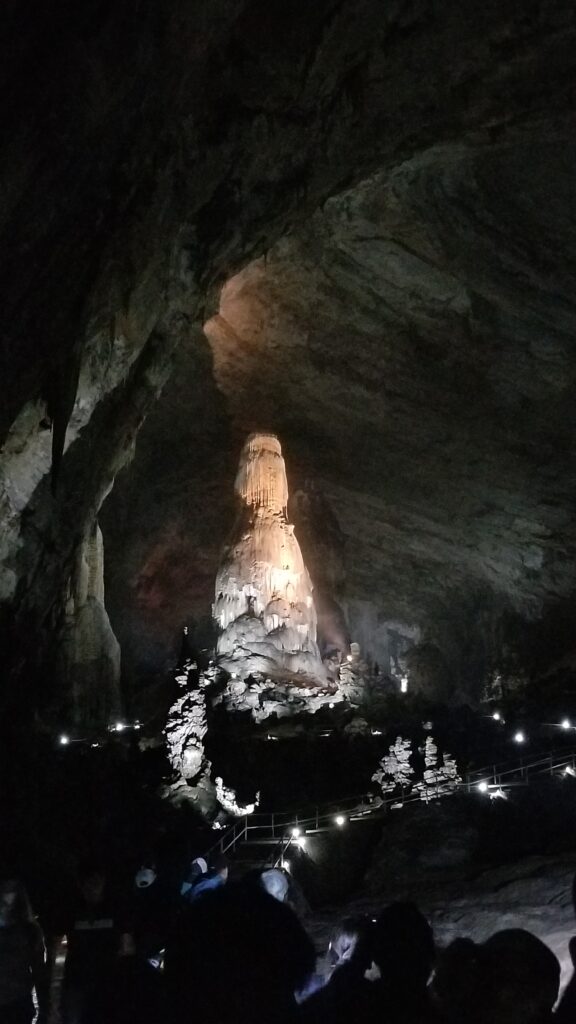 The guides do expect a tip at the end.
The caves are about 2 km deep so 4 km round trip. So prepare for a walk. There are stairs throughout the pathway (especially going inside the cave). It is not the most handicap friendly.
At the beginning of the path, before entering the cave, you can take a zipline to avoid the short path. This is an additional cost and it is really short, but you might enjoy it.
Make sure you get there early – though it will be packed at anytime. However, the afternoon tours were double our tour (and we had around 25 people). The bus from Cuernavaca and Taxco drops you off right in front so there isn't much walking.
In total, we arrived at the caves around 10:30 am and left around 2:30pm.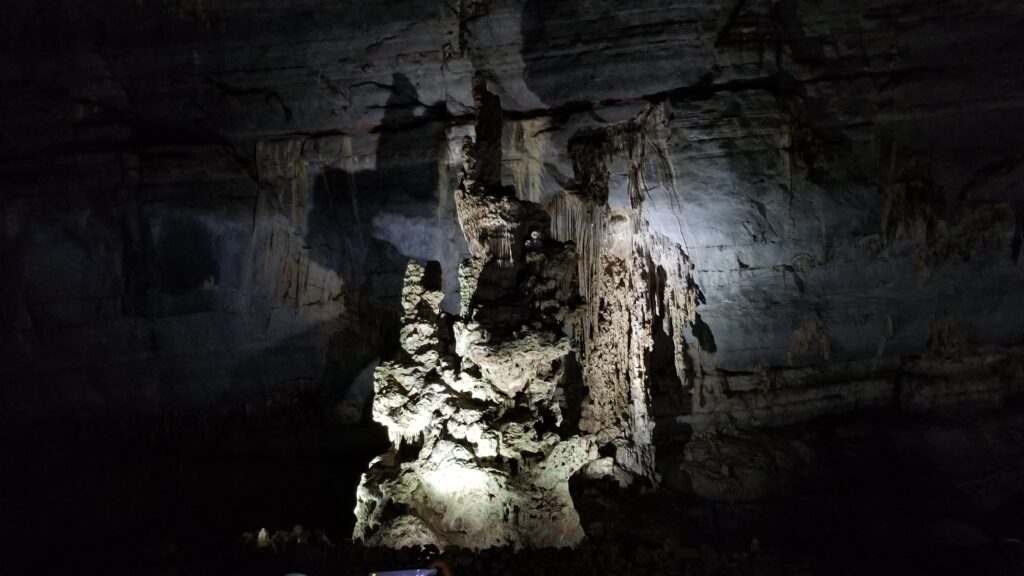 Discover Some Ruins
Closer to Cuernavaca, are some ruins. These ruins are called Xochicalco (I have no idea how to say it). The bus station to go to these ruins are near the local market to the north east of the city.
Just like the caves, get here early to get more "one-on-one" time with the ruins. There is a museum attached to the ruins as well, but we were "museumed-out" so we passed on it. We arrived around 10:30 am again and left around 1pm.
There is no shade so make sure to wear hats and sunscreen.
Just like any other ruins in Mexico that are not Aztec, the scientists don't really know what was for what because there is not long lasting written record. So many of the plaques are guesses. However, there are not that many plaques, especially in English.
Needless, the ruins are pretty cool to see. Also like any other ruins, they have been re-built. They were not found as such. The ruins near Tequila are a great example of what the ruins looked like before modern researchers re-built them.
Bring lots of water! Just like the caves, the buses drop you off right by the entrance, so not that much walking; however, there will be lots of walking on the grounds.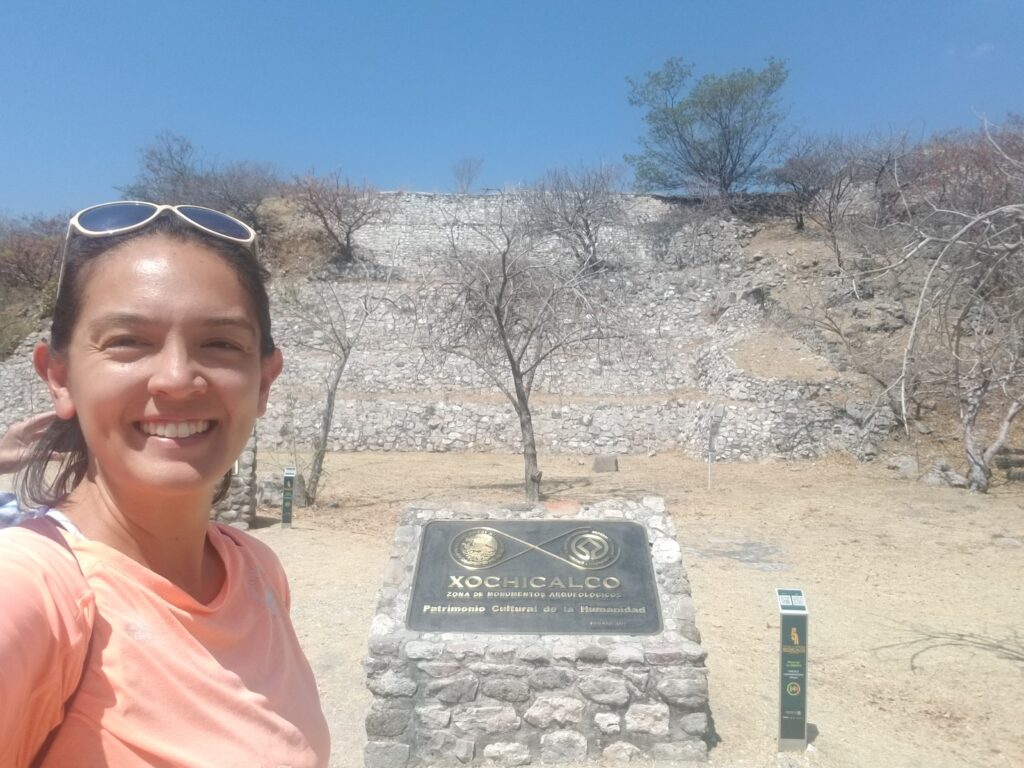 Shop at Markets
Both Cuernavaca and Taxco have local markets to buy anything from food to souvenirs to clothing to household items etc. In Taxco, it is quite close to the central plaza – Zocalo. In Cuernavaca, it is about 20 minutes walking from the main plaza – Plaza de Armas.
Taxco, in general, is like Guanajuato and is built on a hill so the market has a lot of ups and downs (stairs and ramps). Cuernavaca's market is more flat, but it is more chaotic – with shops everywhere and locals shopping for their daily or weekly needs.
But have food markets (like mini restaurants) that provide great food – definitely check them out!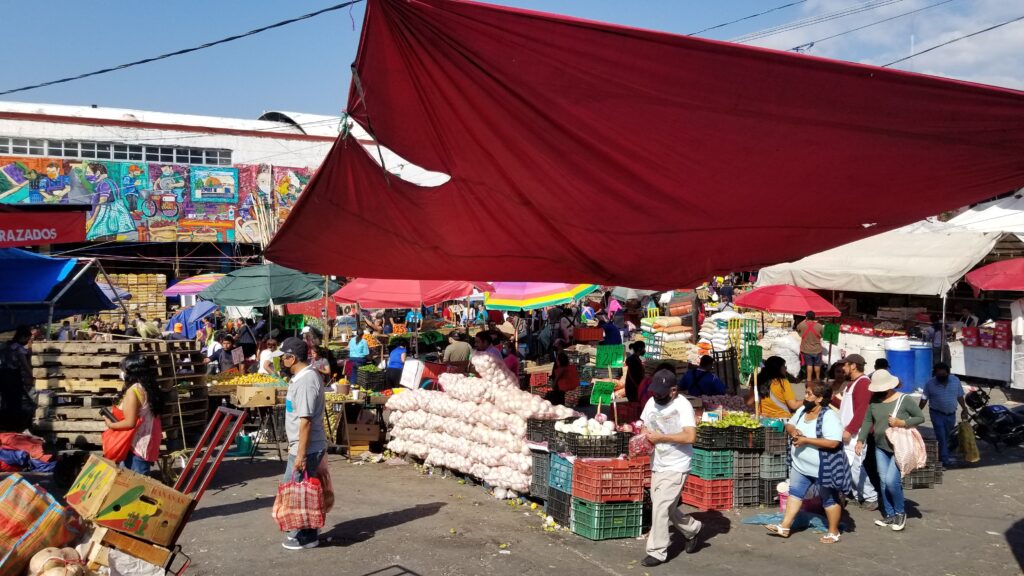 Discover Cuernavaca and Taxco
I spent a week in Taxco and a week in Cuernavaca and I have to say, in total, a week in Taxco was too long and a week in Cuernavaca can be just right. Cuernavaca is a bigger town than Taxco so there is more to do in general such as exploring the nightlife or the markets. I could even see living there as an expat.
However, Taxco is a pretty touristy town so there isn't much to do long term unless you are working and enjoying the slower pace of life.
Mexico definitely has a lot to offer and there are so many things to enjoy while there. Let me know about your own traveling experiences in the comments and don't forget to pin and share!