Heading to Mexico? Do you have a big appetite? Check out this simple list of what to to eat in Mexico and to drink, and one option to not eat.
Foods to Eat in Mexico
There are so many delicious meals in Mexico. But this list will help you start your culinary journey on what to eat in Mexico.
Chilaquiles
Most people love tortilla chips. But what about adding some sauce, meat, and cheese to it? You could say it is like nachos, but it is much better and it is actually eaten with utensils rather than the hands. It can be spicy, but in general, it is not.
Mexicans tend to eat it for breakfast – give it a try!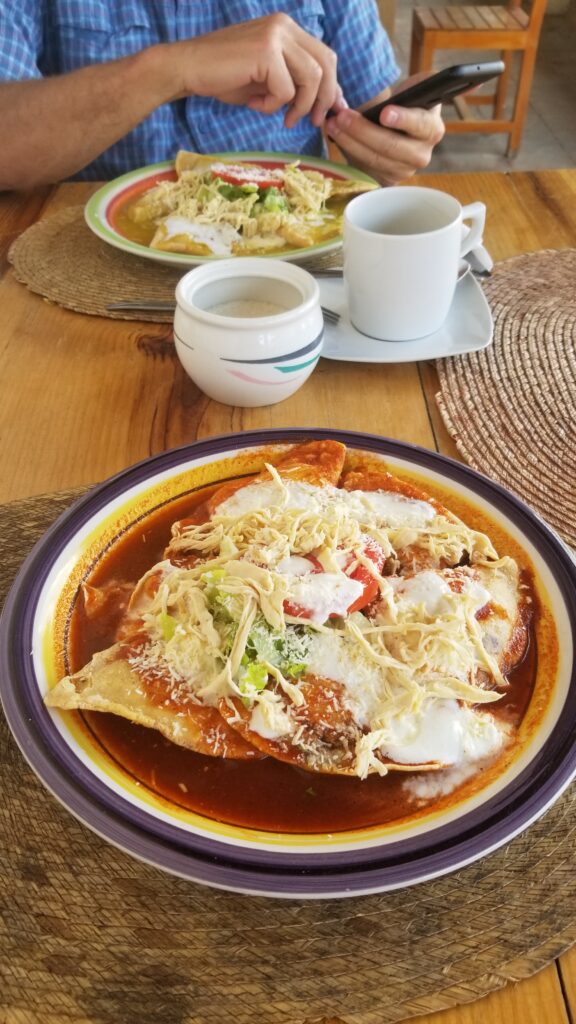 Mole
Mole isn't a meal, but a sauce. It is a mixture of spices and chocolate. It can be quite spicy, but usually it has a small kick. There are different types of mole such as "verde" or green, but my favorite is the "negro," brown/black.
You could eat it with just meat and tortillas or you could have it on something else like enchiladas. This is definitely a not to miss if you are asking: "What to eat in Mexico?"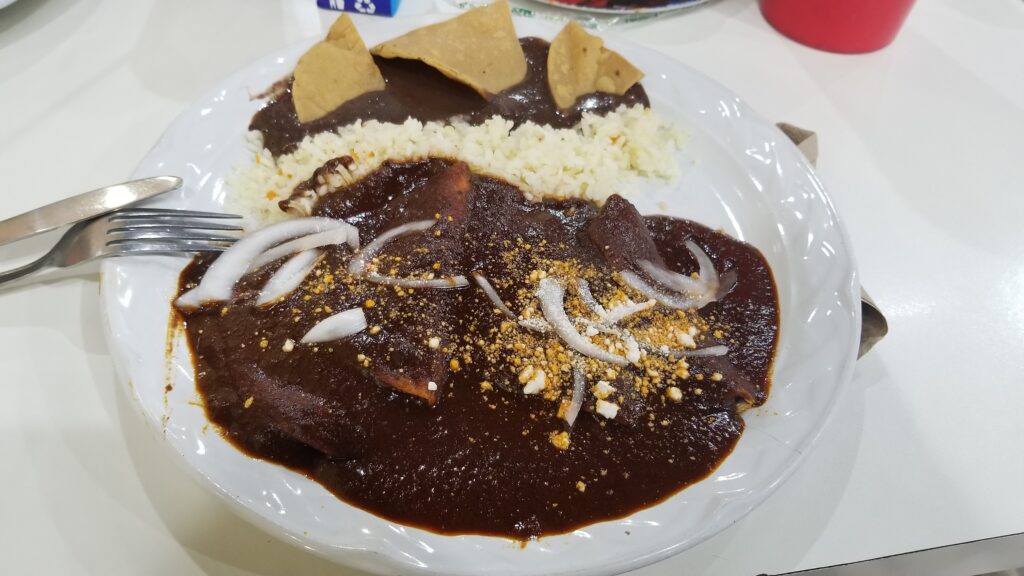 Enchiladas
A classic meal. Enchiladas are basically "wet" tacos. They are rolled tacos with sauce on top. The 3 most common types are red sauce, green sauce, and mole. Usually the meat inside is chicken and on top of the sauce you have cheese and some lettuce and tomatoes.
Mexicans can eat this for breakfast as well. The best are found in markets!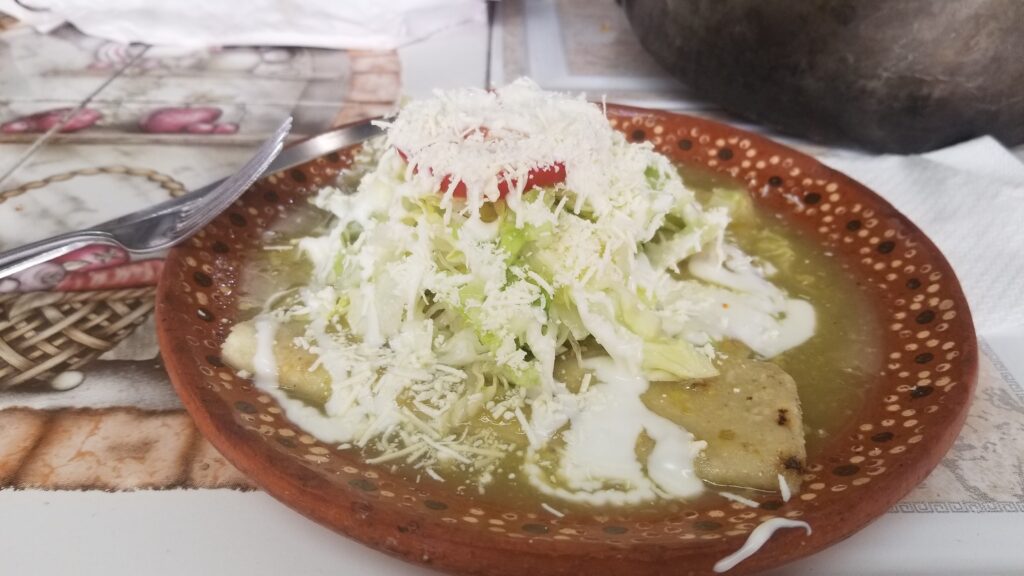 Street Tacos to Eat in Mexico
As the name suggests, these are tacos made from street vendors. At the time of writing, street tacos were about 15 pesos or less than a dollar for each one. You can be quite full with 3 or 4. Most tacos are meat filled, but there are different styles such as:
carne asada
pastor (my favorite)
lengua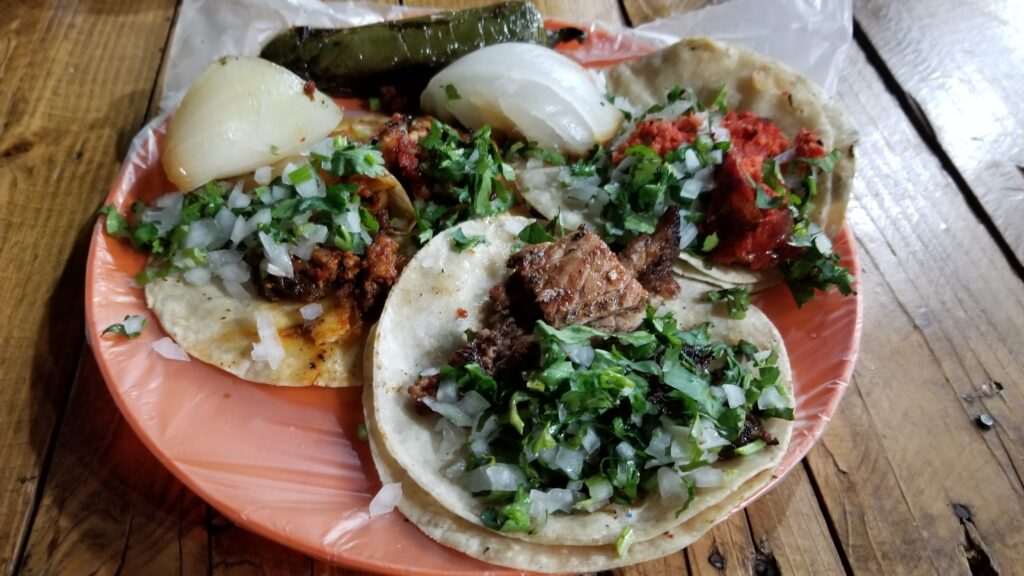 Beans
My last food item is not a meal, but a side dish. Beans. I wasn't a fan of beans per say before Mexico. But after my time, I absolutely love it! They are so much better than the beans we find in the United States. I would eat eggs and beans for breakfast at the Airbnb. Delicious!
Drinks to Drink
I have 2 drinks to suggest. One is without alcohol and the other is with. So a drink for all ages.
Agua Fresca
Agua fresca literally translates to Fresh Water. This is a bit of a funny name because it is not water. In English, we would call this fruit juices, but there are also agua frescas that are not fruit based.
Besides the fruits you can think of (mango, guava, watermelon, etc.) there are also these top flavors:
horchata (a cinnamon type drink)
jamaica (a flower drink that is like a fruit, but isn't)
Most street vendors will sell horchata and jamaica and most market restaurants will have fruit agua frescas as well.
They are the perfect antidote to the hot weather!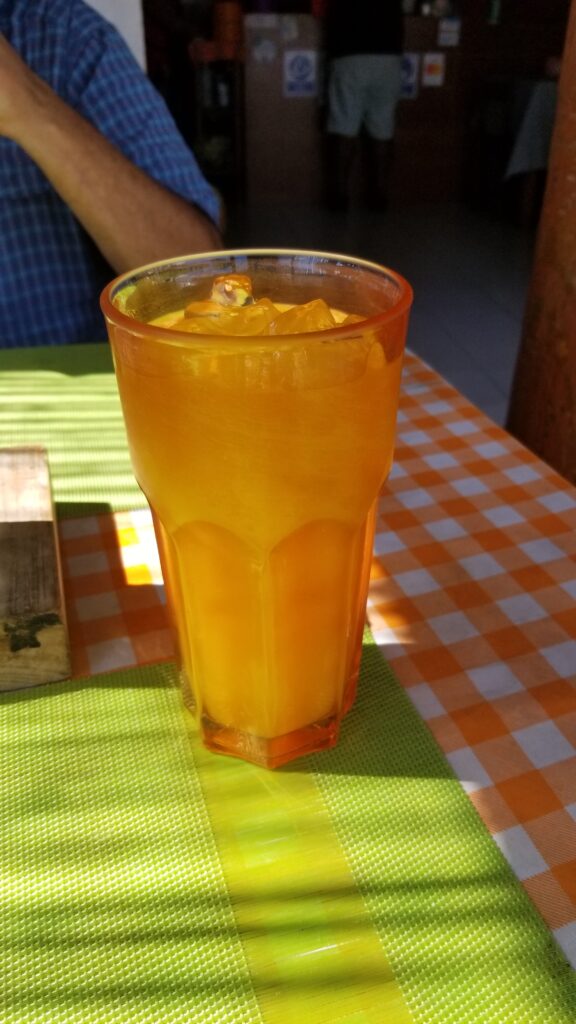 Casuela
Casuela translates to casserole dish. That is because this drink traditionally gets served in a casserole dish. This drink is made with tequila, lemon soda (think sprite), some salt, and legitamate pieces of fruit: grapefruit, lemon, lime, and an orange. Oh, and don't forget the ice and a large straw so you don't have to pick up the casserole dish! In a way, I could say it also applies to "What to eat in Mexico?" Because of the fruit slices!
Drink it slow because the tequila will definitely hit you!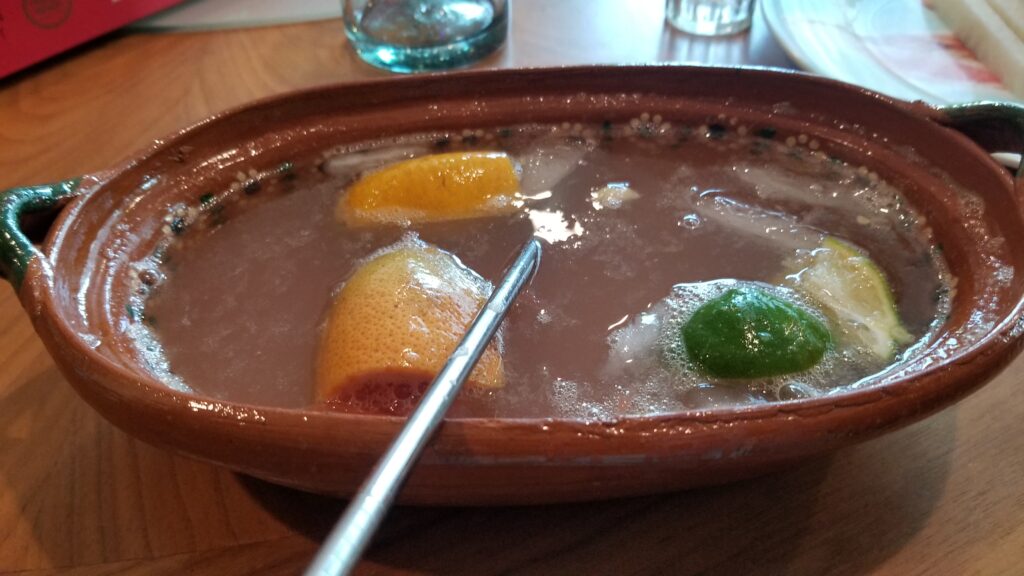 Cafe Olla
Cafe Olla is another item to drink in Mexico. This is coffee, but immersed with cinnamon and sugar. It is quite delicious if you like sweet coffee! It usually comes in a cute mug!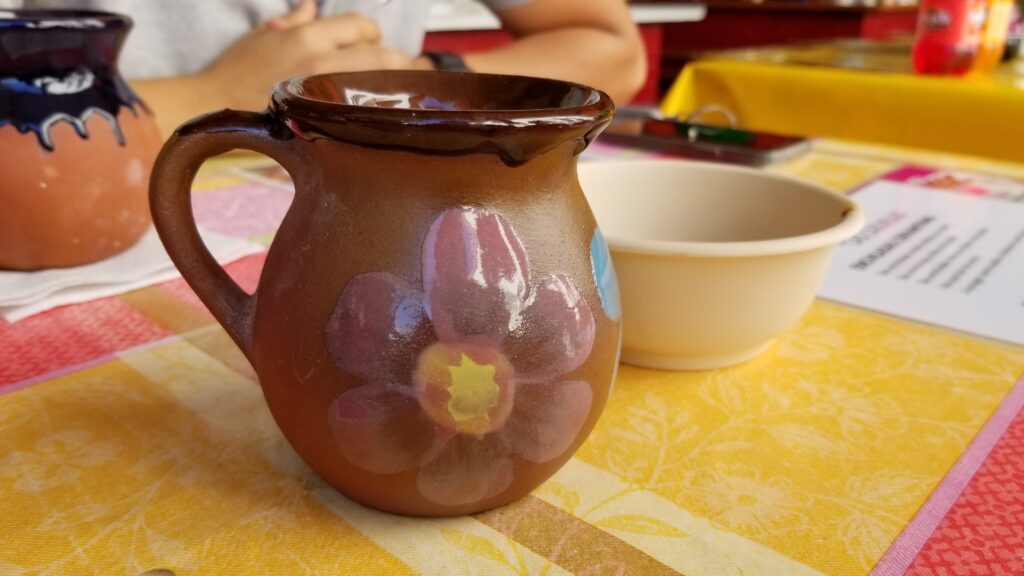 What NOT to Eat in Mexico
Don't worry! It isn't because I hate this particular dish that I am recommending you to not eat it. In fact, I believe you will thank me!
A la Diabla
Is a type of sauce on something like enchiladas. So, you might see "Enchiladas a la diabla."
This translates to "To the devil." You might be able to imagine why I suggest not eating it.
This is literally the spiciest thing I have ever eaten. Normally, I am not bothered by spicy food, but this was way too much. I had stomach problems for a good 24 hours.
If you do want to try it, make sure to order milk and eat lots of bread.
Good luck!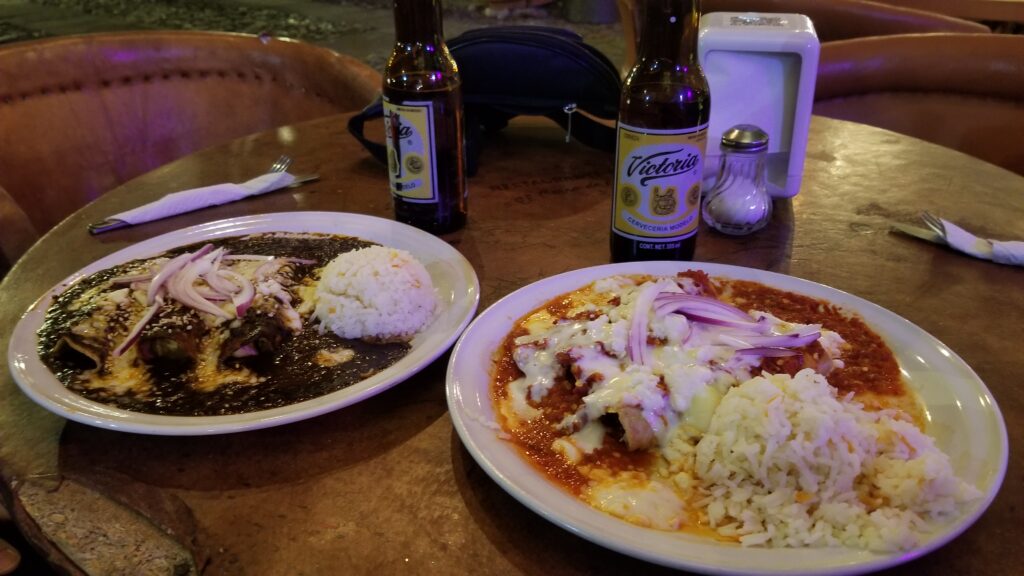 Let's Go!
I hope this has wet your appetite for some Mexican cuisine. Again, by no means is this an extensive list, but it is a start! Please comment your thoughts and pin this!
See you in another article!