Guadalajara is Mexico's second biggest city, the first being Mexico City. It is more "westernized" than the other cities (besides beach towns, but those are different).
Guadalajara is a more richer area so things in general will be more expensive (from a Mexican perspective).
But, it is very nice and should be visited if given the chance!
Getting to Guadalajara
Gaudalajara has an international airport. It is small, but many flights to and from the States and Europe go there.
There is one building, but the international departures leave from the top floor. The domestic departures leave from the bottom.
It is a bit far from the city center – there are buses and taxis, but make sure to check with your accommodations with that they think is best.
Unfortunately, I can't help too much because my friend picked me up from the airport.
Even though the airport is small – make sure to get there early! There are a lot of people flying in and out and it could be a long wait to get through security/check in. I would say at least 3 hours if you don't like cutting it close. I arrived around 2 hours and that was JUST enough time to get to my gate and I didn't even have to go through check in.
Things to Do in Guadalajara
Like any big city, there is a lot of things to do – it just depends on what you are interested in.
As mentioned in my Guanajuato blog, we did this as a weekend trip and I don't recommend it. It was fine, but there is so much to do and experience – it is best to give Guadalajara and Tequila at least 3 days – not less than 2.
Shopping
One of the big things to do, besides walking around, is to go shopping. There are a variety of places to do so- such as normal shopping stores like H&M, but there are also markets where they just sell clothes and jewelry. In fact, one area of Guadalajara has a huge building dedicated to jewelry.
Plus, there are all the street vendors selling souvenirs. You can negotiate, but I found their prices reasonable.
Side note: We speak Spanish and I look Mexican (many Mexicans were confused because I look it, but have an accent speaking Spanish) so I know we got the local pricing (plus listening to other prices given to locals).
However, if you don't speak Spanish and are rude or awkward about it – they might give you the foreigner price. So, be nice and polite and try to speak Spanish. You are in their country after all.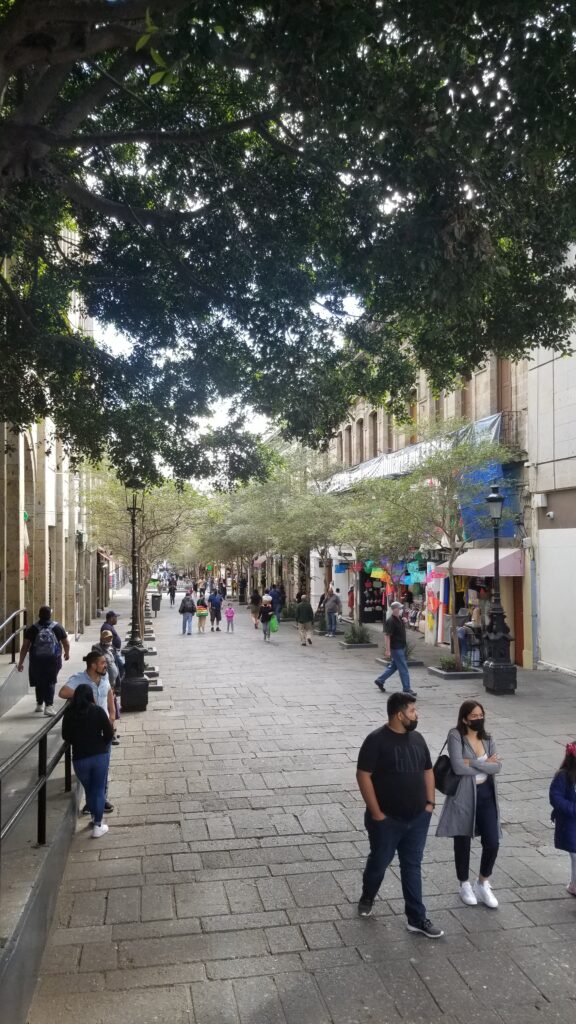 Nightlife
Again, like any big city, there is a vibrant nightlife. There are different areas for different things such as salsa or techno.
We wanted to go to a specific salsa place, but it got burnt down a few years back – so that was sad.
Tlaquepaque – Next to Guadalajara
I can never pronounce this name correctly. Though I speak Spanish, Mexico is tricky because they have a lot of native names that do not seem to follow Spanish language rules. So, as someone who learned Spanish in Argentina and Spain, this was difficult for me.
It is like: "Clack-E-pack-A."
This used to be its own town, but Guadalajara expanded so much that is was consumed (as the Mexicans say) by the city.
It is a colonial type town with cute streets and buildings. Definitely check it out as an afternoon trip from Guadalajara.
A Day Trip from Guadalajara: Tequila
I recommend going to Tequila as a day trip. This is about an hour by car (around the same for the bus, but can be probably around 2 hours with more stops).
When I was there, the town of Tequila itself was packed!!! Hard to see and move. This was not the experience of my friends and family who have been and said that the town is quite lovely.
Due to all the people, I did not find it that lovely. However, take my opinions with a grain of salt!
As the name suggests this is where Tequila comes from. Here are some things you can do in and around Tequila proper.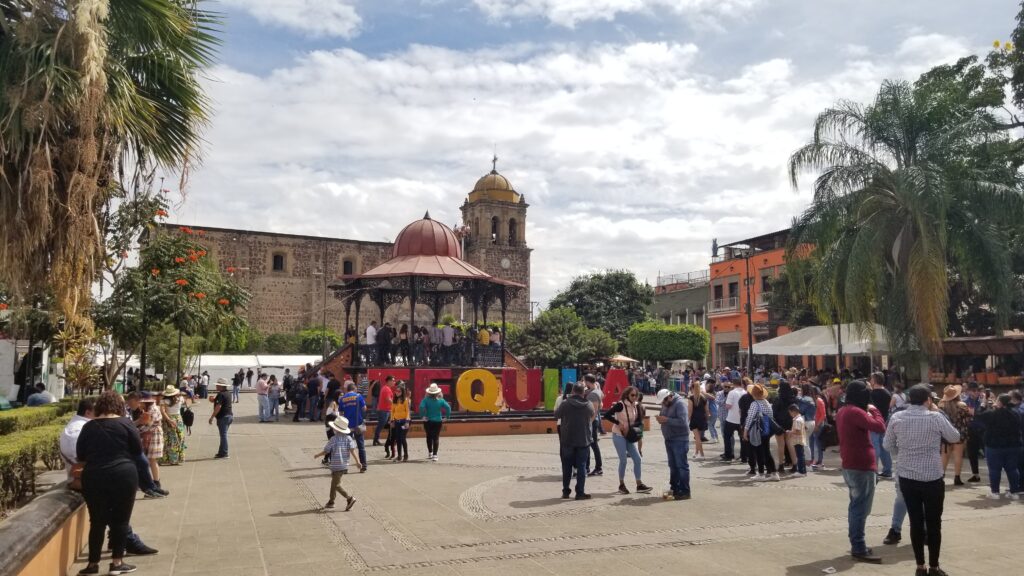 Haciendas
One of the biggest things to do in Tequila is obvious try tequila!! There are a few haciendas in Tequila, but the biggest is Jose Cuervo. They do different tours – English as well. If you have a car or booked a tour, there are some Tequila haciendas outside the town that are beautiful and well worth the visit even if you are just walking around and not drinking.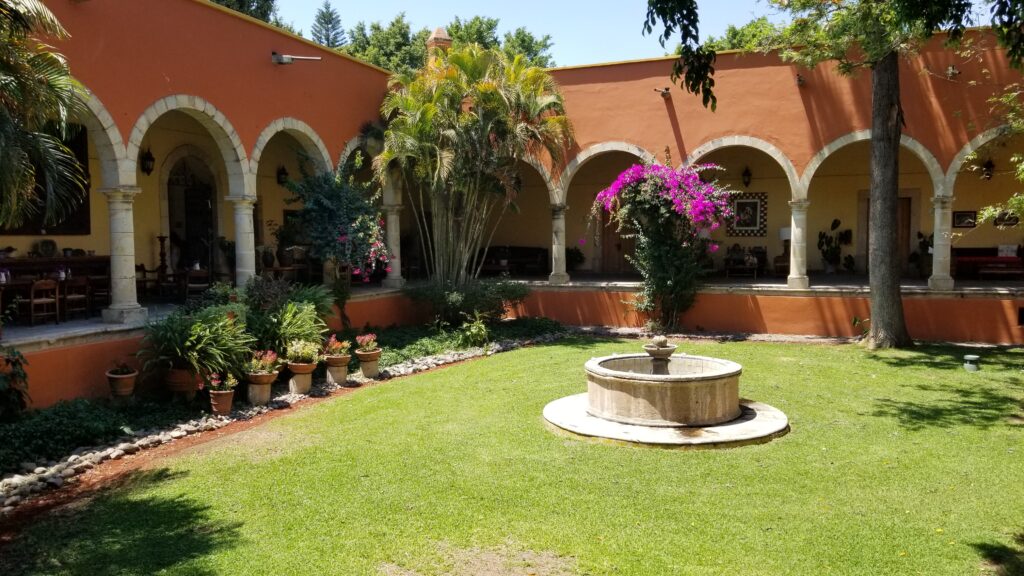 Round Pyramids
Close-ish to Tequila is the round pyramids. In my understanding, this is the only round pyramids in Mexico. It is pretty cool to see. They have one pyramid completely put together and another, the biggest, left as is – so it is cool to see how nature has reclaimed human creation.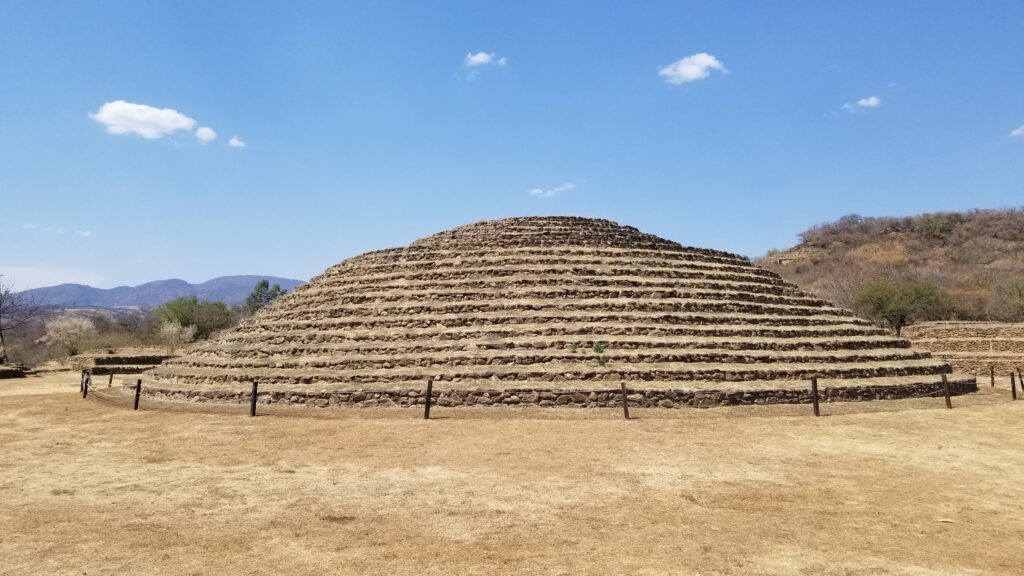 It definitely humbles you.
It has some nice views of the area since it is on top of a hill.
At the time of writing, it is about 30 pesos entrance and it is a self-tour. They do have a museum on site, but I already saw so many museums at this point, I was museum-ed out. If you go to Mexico City and go to the Archaeological Museum – that should be enough. But again, you do you!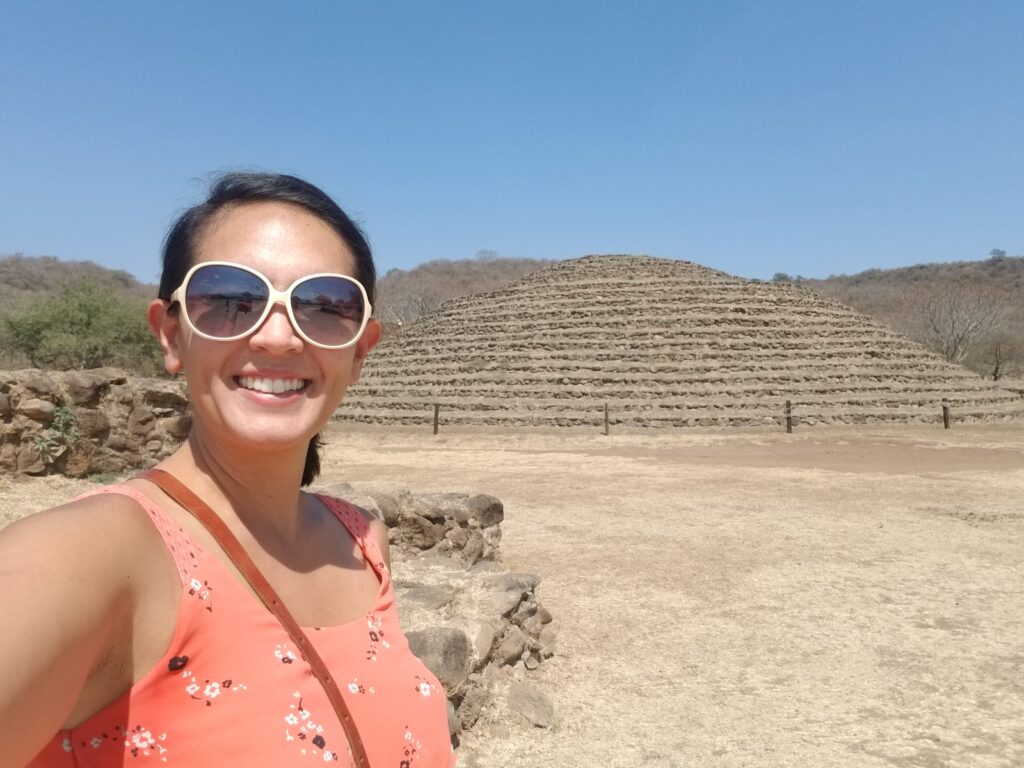 Visit, Shop, Drink – Guadalajara
If you have further questions about Guadalajara please reach out! Otherwise, pin and share and keep on reading for your next travel adventure!