There are a few trips you can take from Mexico City for either a day or a weekend like Cuernavaca and Taxco or San Miguel and Queretaro.
For this article, I want to highlight 2 day trips from Mexico City that you could take to fill your time!
Teotihuacan Ruins
This is the most important day trips you should take. These are the biggest ruins (so far, maybe another is hidden still) in Mexico. I am not sure how to pronounce Teotihuacan – in fact, most native Mexican names I have no idea. I usually just have it written on my phone and point to it if I am looking for directions or more information.
There is barely any shade so make sure to bring a hat, sunscreen, and lots of water. There are souvenir vendors in the park that also sell water, but with a high mark-up of course.
You take the bus from Mexico City from the North Bus Station (the bus name is the same as the ruins). There are 2 entrances and it doesn't matter which you enter or exit for the bus. Just make sure to ask where the pick-up is. Usually it is around the drop-off, which is why we kept to our same entrance to exit.
Due to the amount of people that visit, they have roped off a lot of the ruins so you can't get too close anymore. There are other ruins in Mexico that you can really absorb their magnificence, but these ones will be from afar.
There are museums around the ruins that you can go to as well (separate fee), but to visit the full park, it will take a few hours so seeing the museums can be a very long day and maybe not worth it. We didn't do them.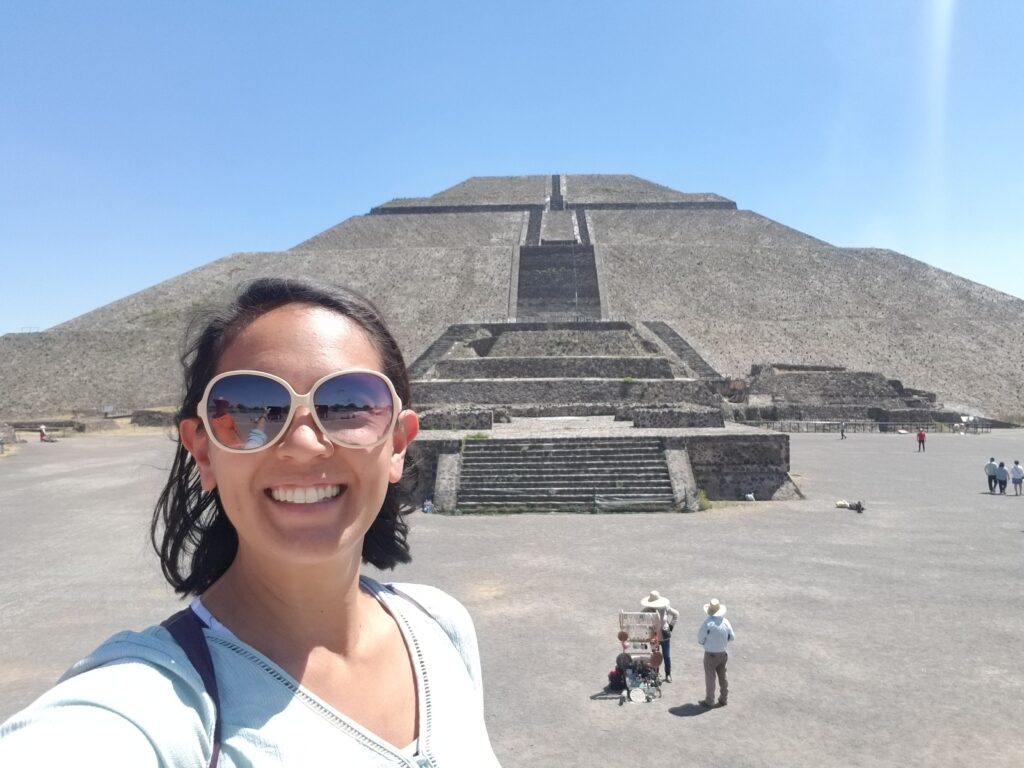 Toluca
This is a small town about an hour away from Mexico City. The bus station is a bit outside of Toluca, about 20-30 minute walk. You can take the city bus for about 12 pesos per person at the time of writing. However, depending on traffic, it might be faster to walk.
The main things to see are in the downtown part. There is the cathedral which was nice – colonial and some eateries around.
Close by, there is a "modern" plaza with water fountains for kids to play in and grass lawns. On one side of this plaza is the Botanic Garden, which is quite beautiful and worth going in mainly because of the stained glass windows.
Honestly, it wouldn't be high on the list to visit. BUT, if you are looking for things to do and have exhausted the other options, this is a nice day trip and it is calmer than Mexico City if you are looking for some quiet.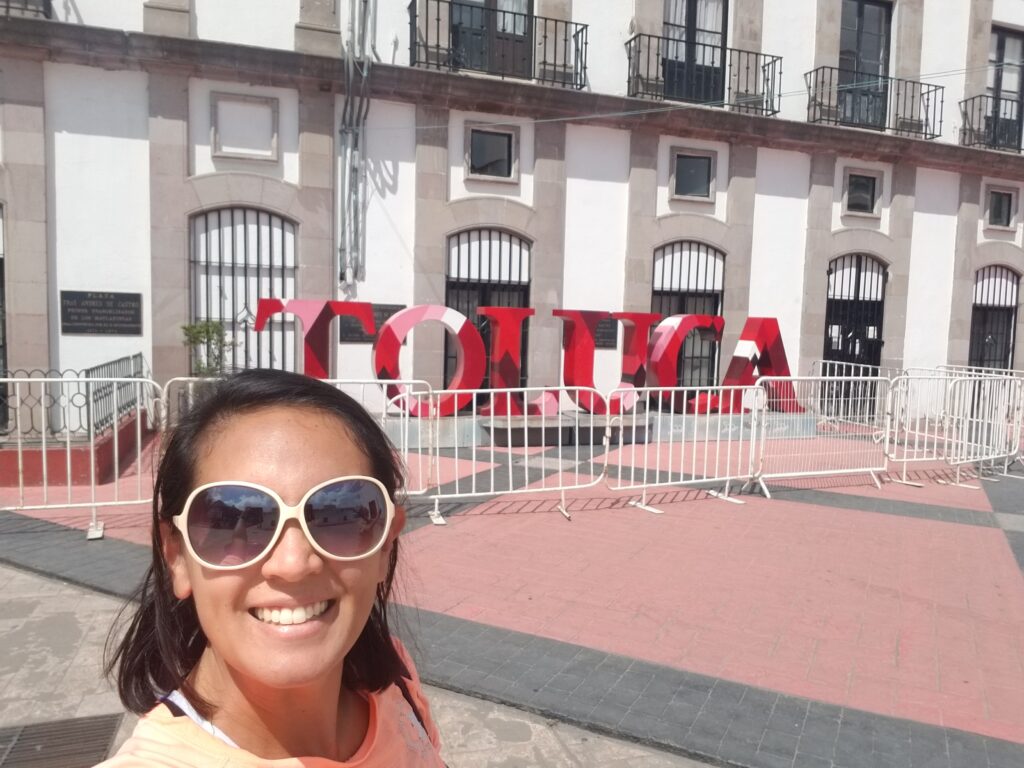 Explore Mexico City Today
Mexico City has so much to offer from inside to day trips. Don't just head over to a beach town like Playa del Carmen. Make sure to also see other aspects of Mexico and maybe you will learn some new things just like I did!
Don't forget to pin and share!